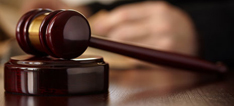 Litigation Lawyers at India Law Offices LLP enjoy the reputation of setting precedents and challenging established law. Success in litigation can mean multiple things like securing a positive out of court settlement, protecting business relationship or fighting it out in the highest courts. Legal disputes are generally stressful and costly, so it is essential to have a team of lawyers who will put in the right and practical tactics on your behalf, whether it is a business or personal matter. Ultimately it comes down to experience, knowledge and resources.
Wide range of our expertise makes ILO one of the leading law firms in India for undertaking complex and cross border litigation. Our lawyers represent a diverse gamut of businesses and individuals emanating from various parts of the country as well as world. Being headquartered in the capital of India, New Delhi means we operate at the epicenter of domestic litigation. Our clients not only appreciate our legal expertise but also our ability to providing creative solutions and our deep understanding of different cultures and jurisdictions in which our clients operate. Our litigation expertise spans a range of sectors including banking and financial services, energy, automotive, construction, health care, real estate, media and professional services.
For more than a decade, our lawyers have handled almost all types of legal disputes throughout the country and world. Every case is equally important to us. Every issue that matters to our clients matters to us. While building our much-appreciated practice, we have earned the respect of judges, arbitrators, colleagues and opponents. Following are some of the areas that our litigation lawyers deal with.


Civil Litigation
Handle matrimonial disputes such as Divorce proceedings, both Mutual as well as contested, Restitution of Conjugal rights, Judicial Separation and Dowry cases. Represent clients in Maintenance and child custody petitions.
Assist in execution of divorce decrees including foreign divorce decrees.
Handle partition suits, suits for declaration and permanent injunction, cancellation of sale deeds, etc.
Represent clients before Courts in matters pertaining to land acquisition matters.
Representation before Labour Courts, Labour Commissioner, Industrial Tribunals, Central Administrative Tribunals, etc.
Handle Writ petitions relating to labour and service related matters.
Drafting and reviewing of arbitration clauses in contracts and arbitration agreements. Drafting of statement of claims, rejoinders, interim applications, replies, affidavits etc. and other legal documentation.
Appearing before Arbitral Tribunals.
Assist in execution of arbitral awards.
Assist in challenging arbitral awards before higher authorities.
Handle writ petitions, appeals, special leave petitions, transfer petitions, petition for violation of fundamental rights and other constitutional issues, etc.
Handle recovery of money suits including summary suits.
Represent clients in matters pertaining to recovery of immovable property, movable property, execution of foreign degrees in India and many more.
File petitions before Courts for obtaining Succession Certificate, probate of will, Letters of Administration, etc.
Handle motor accident claims before Motor Accident Claim Tribunals. Handle insurance claims, personal injury claims, etc.
Handle suits for permanent injunction against passing off and infringement. Assist in other disputes relating to Copyright, Trademarks and Patents.
Assist clients before District Consumer Dispute Redressal Forum, State Commission as well as National Commission in all grievances pertaining to deficient goods and services, medical negligence cases.
Representations before the appellate tribunal under the Telecom Regulatory Authority of India (TRAI), Green Tribunal and other forums and bodies Pan India.
Corporate Litigation
Drafting and Handling of winding up petitions, petitions under mismanagement and oppression, disputes related to Mergers and Acquisitions, etc.
Represent clients in bankruptcy proceedings.
Representation before Debt Recovery Tribunal (DRT), Debt Recovery Appellate Tribunal, AIFR, BIFR, etc.
Handle matters related to Tax evasion bankruptcy, financial & securities, healthcare and insurance fraud, violations pertaining to the environment, etc.
Handle disputes related to Insider trading, False and misleading advertising, evasion of corporate taxes, embezzlement and misappropriation of funds.
Criminal Litigation
Representation before the Supreme Court, all High Courts, Districts Courts, tribunals, forums, commissions all over the country in all criminal litigation matters.
Draft and review Petitions for quashing of FIR's.
Handle writs pertaining to criminal complaints.
Handle section 138, Negotiable Instrument Act, complaints.
Handle bail applications, appeals, interim applications, revision petitions, application for suspension of sentence etc.
Assist in frauds pertaining to credit cards, phone and telemarketing, cyber-crimes and frauds on the internet.
Handle disputes pertaining to fraud and forgery case.
Assist in suits for embezzlement and misappropriation of funds, FEMA violations, cheating, smuggling and violation of foreign exchange.
Handle cases related to Narcotics and Drugs violations.
Handle cases pertaining to violation of Intellectual Property Rights, Cyber Laws, data theft and piracy laws.
We would be happy to assist you!