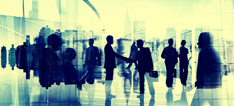 In cases where privacy and confidentiality is of utmost importance, arbitration can be a valuable approach for dispute resolution. Arbitration is a process under which the parties agree that in case of conflict they will submit the dispute to one or more arbitrators to make a binding decision on dispute. When parties decide to arbitrate, they are going for a private dispute resolution rather than going to court. Attorneys at India Law Offices LLP are experienced arbitral practitioners and have successful track record of acting in high value, complex domestic & international arbitrations.
Nobody enters into a contract expecting it to ultimately end up in dispute, however one should carefully determine the steps that would be taken to resolve in case where a dispute arises including whether arbitration is the most suitable option for them. Our attorneys assist our clients in ascertaining which dispute resolution process will best suit their needs. They provide guidance on the appropriate clauses to be used in a contract to ensure that client know what to expect and do in the event of a dispute.
In a situation of conflict on a clause that comes under the purview of arbitration, the team has expertise in administering all manner of arbitrations. ILO advises from single issue disputes to more complicated and high value cross-border disputes for individuals/companies working with or against some of the leading lawyers in India and abroad. Scope of our services includes:


Services
Carrying out domestic arbitrations under the Arbitration and Conciliation Act, 1996 as amended by the Arbitration and Conciliation Act of 2015 and the Indian Council of Arbitration Rules (ICA).
Carrying out International Arbitrations under the UNCITRAL and International Court of Arbitration (ICC) rules, Singapore International Arbitration Centre (SIAC) and other international arbitration bodies.
Drafting and review of arbitration clauses in contracts, arbitration agreements, notices, section 9 and 11 applications, statement of claim, rejoinders, interim applications, replies, affidavits and other legal documentation.
Providing mediation and conciliation services to the client.
Execution and enforcement of domestic & foreign awards.
Challenging the enforcement of arbitral awards.
Representations before all courts, tribunals, forums, with respect to disputes arising out of non-compliance of arbitration clauses in an agreement.
Drafting applications for staying the proceedings in cases of breach of any of the arbitration clauses in an ongoing arbitration.
Advisory services to the client with reference to narrowing down on suitable venue for conducting arbitration proceedings domestically and internationally.
Advisory services provided to the client pertaining to alternative dispute resolution laws and procedures.
We would be happy to assist you!