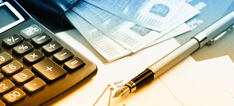 Tax issues virtually lie under every business operation, plan and transactions – whether it is domestic or international or cross-border. Tax rules and regulations are more than considerations, most of the time they are the driving force behind a business strategy, structure and deal completion. It is easier to have a specialist by your side to navigate through the territory of legal tax planning. Our team of expert tax attorneys supports clients from advising on strategy to resolving disputes. ILO advises businesses and individuals on every step of the tax enquiry process from instigation of the enquiry through its ultimate resolution, whether by negotiation or dispute resolution or litigation. Our lawyers also deal with the claims that are outside the purview of the enquiry process and have represented clients on all levels of tribunals and courts.
Direct tax expertise of ILO covers all aspects of domestic as well as international tax matters including transfer pricing. Our experts design a technically sound and customized structure for clients so as to achieve their business objectives keeping in mind the tax and regulatory compliances. Following are some of the areas that our direct tax team covers:


Direct Taxes
International & Domestic Tax Advisory

Inbound and outbound structuring;
Planning to improve tax efficiency/strategic documentation;
Designing an entry strategy (types of presence);
Treaty interpretations;
Exchange policy and foreign investments;
Investment and capital structuring;
Structuring of Revenue and/or capital flows – for example dividend, royalty, fees for technical services;
Formulating strategy for mitigating risk of PE exposure of foreign corporations;
Domestic Tax Planning;
Tax compliance & dispute assistance (litigation support);

Transfer Pricing

Transfer pricing study and documentation;
Inter-company transfer pricing policies for tangible goods, intangibles and services;
Transfer pricing planning Services;
Transfer Pricing Litigation;
Supply chain advisory;
Analyzing existing policies to ascertain how these should be streamlined to meet the changing economic environment;
Evaluating the positions taken in past in light of the evolving tax positions
Indirect Tax practice has transitioned itself from entire range of taxes that included service tax, sales tax, VAT, entertainment tax, excise to recently established Goods & Service Tax (GST). We have helped companies across various sectors with the transitioning process of GST. ILO also advises clients on Custom duty, Forex regulations, foreign trade policy and export control & trade sanctions. Following are some of the services offered by ILO:
Indirect Taxes
Tax structuring & optimization including advice and assistance in relation to all kinds of issues, having implications under GST
Customs Duty (IEC, SVB & Appeal)
Export Control and Trade Sanctions
Advisory, transaction structuring & support services including analysis of sourcing, procurement and distribution models and advice on best practices to be incorporated in the supply chain from a GST efficiency perspective
Due diligence & optimization study for building tax efficiencies and determining potential tax saving opportunities
Assistance for negotiating optimum package of incentives under the State Industrial Policy
Comprehensive support for resolving tax issues related to cross border transactions
Advice and assistance on policy initiatives & representations before Central and State Government authorities
Litigation services – right from assessment level to the highest appellate level, and across all forums and courts including Authority for Advance Ruling, Settlement Commission, up-to the Supreme Court
We would be happy to assist you!