Ahmedabad Law Firm
Ahmedabad Lawyers
Ahmedabad is the largest city and also the former capital of Gujarat. It is the centre for the textile and garment industry in the country and is consistently ranked as one of the best cities in India to reside in on account of its state-of-the-art infrastructure and development.
Apart from it being a textile and garment central point, it is also an educational hub housing the prestigious Indian Institute of Management (IIM). The High Court is also located in Ahmedabad.

India Law Offices matters are assigned to our team member Chirag Bhatt based in Ahmedabad, under the supervision and guidance of our team at New Delhi. The team handles a variety of assignments ranging from corporate and commercial litigations, regulatory issues, arbitrations to matrimonial disputes, and litigations before various courts and tribunals, forums, commissions located at Ahmedabad. The head office of the firm based in New Delhi provides all the requisite legal, technical and back-end assistance and guidance as and when required by our counterparts in Ahmedabad.

India Law Offices is fully receptive to the clients' requirements and has a strong network of lawyers in over 69 cities across the country. India Law Offices being a full service law firm can carry out all legal services for its clients judiciously, thus making it one of the most reliable law firms in the country. India Law Offices not only has an active domestic presence but also has a strong global network in over 134 countries.
Key Practice Areas:
Litigation services: The litigation team at the firm consists of lawyers, experienced and well versed in areas of law including labour, taxation, corporate, revenue, cyber, and information technology. With an in-depth understanding of the law, the lawyers appear and handle multiple litigations before all courts and tribunals, forums, judicial and quasi-judicial authorities, state & national commissions, labour courts & industrial tribunals, office of the sub - registrars and collector of stamps, motor accident tribunals, administrative tribunals, company law board, and state information commission all over Gujarat. The firm also handles matters relating to intellectual property law, banking, arbitrations, criminal matters, and matrimonial disputes. Our lawyers are experts at drafting plaints, affidavits, applications, petitions, counter statements, replies, counter-affidavits and other legal documentation and all liaison work.

Corporate services: The firm also advises on corporate and commercials matters, company incorporations, setting up of new business enterprises, wholly-owned subsidiaries, branch & liaison offices, cross border transactions as well as joint ventures in & outside India. The corporate law team works on obtaining all registrations, licenses, approvals and compliance work for tax, import, export, VAT and others.
AREAS OF EXPERTISE
More than two decades of experience in practicing law in India has helped us in providing end-to-end legal solutions across practice areas to clients from around the globe. The Firm carries out Corporate Law, Dispute Resolution & Taxation with equal aplomb.
Recognition
India Law Offices is regularly recognised by domestic & international bodies for our consistent & unwavering commitment towards our clients.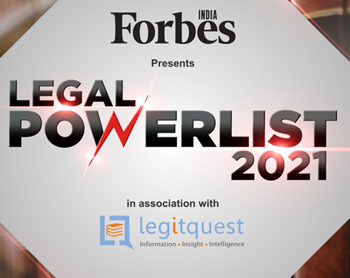 FORBES - Top 50 Indian Law Firms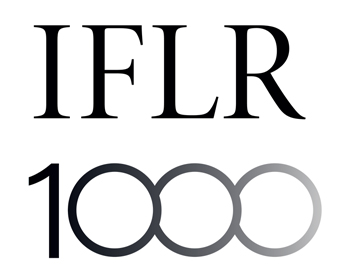 IFLR 1000 - Notable Law Firms in India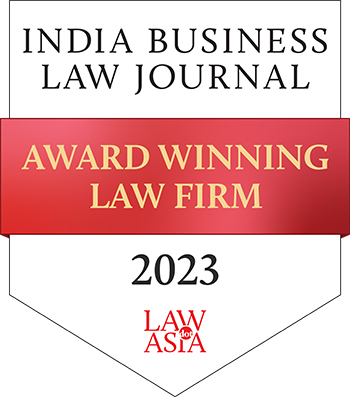 India Business Law Journal Awards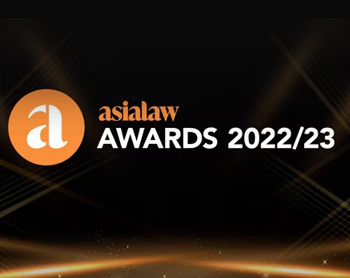 Asialaw Profiles - Indian Law Firm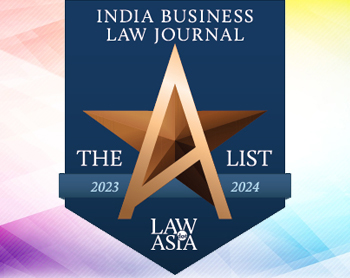 IBLJ - The A-List Indian Lawyers