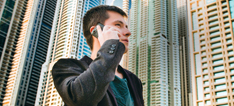 Most of the time NRIs are not aware of their number of rights which they can legally enforce in matters related to property, taxation, banking and others. NRIs often found themselves tied up in legal disputes in India which are complex, expensive and stressful in nature. Lawyers at India Law Offices LLP assist NRIs, foreign nationals and Person of Indian Origin (PIOs) in managing their legal disputes and resolve all issues both in and outside India quickly and effectively. There could be range of legal issues that NRIs may face like property dispute, partition of ancestral property, divorce, child custody & transfer of property.
Our attorneys provide legal and consultancy services for expatriates and foreigners living and working in India. With the constant increase of MNCs and foreign direct investment has also brought unusual and complex legal issues concerning non-Indians living and working in India. ILO offers specialized service with the aim to make it easier for expats to settle in India. With offices all over Indian as well as large worldwide network means anyone can seek our advice and services before arriving in India. ILO helps in finding solutions and provides systematic legal guidance strategizing and resolving complicated legal disputes as per law via proper court approach and necessary legal paper work. Scope of our practice includes.


Services
Assistance in queries related to Indian citizenship & visa services; assistance in the application and filing of Overseas Citizenship of India (OCI) cards, spouse visa, fiancée visa, business visa and all other visa services.
Company incorporation documentation, establishment of project, liaison & branch office, and obtaining various licenses and registrations.
Protection of intellectual property rights of companies, assistance in corporate restructuring, mediation between management and stakeholders and drafting of loan agreement.
Advisory/opinions on queries relating to RBI, SEBI, and FEMA.
Custody for property & assets, divorce, adoption child custody and paternity issues
Marriage related assistance such as solemnization and registration as has been made mandatory now.
Divorce proceedings including drafting and representation before the concerned courts and appeals arising thereof.
Drafting of petitions relating to judicial separation, restitution of conjugal rights, partition of property and further representations thereof.
Drafting of wills, power of attorney, trust deed, successions certificate, probate of will, title search and representations before all judicial authorities and forums & commissions in the country.
Resolution of cases arising out of domestic violence and dowry harassment.
Inheritance, wills and succession
Structuring of cross border transaction.
Taxation of India entry and exit strategy.
Transfer pricing issues.
Structuring investments through tax friendly jurisdictions.
Issues relating to Double Taxation Avoidance Agreement.
Representation before tax authorities, Income Tax Appellate Tribunal, High Courts and Supreme Court.
Drafting of lease deeds, sub-lease agreement, leave and license deed, maintenance agreement, commercial leases of property, no objection certificate, partition deed, power of attorney, special power of attorney, service agreements, amenities agreement, family settlement, sale deeds, and agreement to sell.
Ancestral real estate & inheritance advisory.
Sale & purchase of real estate and other assets.
We would be happy to assist you!